THEATER WORKSHOPS
2017-2018
 Our work focuses on building self-confidence and promoting imagination and creativity in a fun and supportive atmosphere. We use theater games, improvisation, movement, and create characters through physical expression and scene work. All workshops are conducted in English and are open to all students in the greater Strasbourg area.
All workshops will take place at: Collège International de l'Esplanade, 20 Rue de Londres, Strasbourg and will begin on  25 September 2017.
Ages 9-11  Introduction to theater and Acting
Thursdays 17h – 18h30
Young actors are introduced to the basics of acting in a supportive and fun environment.
Instructor: Erin McInerney
Ages 13-17  Entry/Intermediate Level Theater Workshop
Thursdays 18h30 - 20h
This workshop provides the participants with the basics of theater and acting. The workshop helps young actors discover their own creativity, build self-confidence, and the importance of working with others. It also builds on the basics through improvisation and physical work to help the young actors develop skills that will serve them in all walks of life, on stage and off.
Instructor: Victor Benedetti
Ages 14-18  Advance Level Theater Workshop
Mondays 18h30 - 20h
This advanced workshop is designed for actors who want an intensive acting experience with in-depth character study and more script work. The advance workshop is by Invitation Only and participants in this workshop must have previously participated in either an entry or intermediate level workshop.
Instructor: Victor Benedetti
Workshop Instructors
Erin McInerney

Erin McInerney, BME '14 Choral Music Education, Baylor University, was born in Texas and currently resides in Strasbourg, France. A lecturer in English and adjunct professor at the University of Strasbourg, McInerney has also continued her work in the field of choral music as the Director of Children's Choral Ensembles at the European School of Strasbourg, and as a member of the Philharmonic Orchestra Chorus of Strasbourg, under the direction of Catherine Bolzinger.
In May 2014, McInerney recorded the Duruflé Requiem at the church of Saint Étienne du Mont, Paris, in conjunction with the Baylor A Cappella Choir and soprano Jamie Barton.
McInerney has studied conducting under renowned American professors Dr. Lynne Gackle and Dr. Alan Raines. Other conducting activities include work as the associate director of the Petits Chanteurs de Schiltigheim, 2015 and present work as the Director of Worship Music Ministries, Trinity International Church, Strasbourg. McInerney has had the privilege of conducting at the Palais de l'Europe, as well as alongside Catherine Bolzinger in the June 2016 concert in association with the Consulate General of the United States in Strasbourg. Her current research is centered on the difference of choral methods in German, French, and Anglophone choirs, and their effects on performance of repertoire in an ensemble's native language.
Victor Benedetti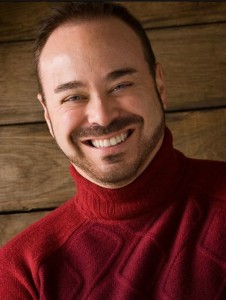 Actor/Director Victor Benedetti studied music and theater at Northwestern University in Chicago. He has performed in plays, musicals, opera and cabaret at theaters across the United States and Europe. He is known for immersing himself in the characters he plays and enjoys the collaborative process of live theater.
His teaching focuses on physicality and using the body to help actors discover and mold the characters they create. Through improvisation and games, students build skills and tools that allow them to feel comfortable in front of an audience and to trust their fellow actors.
Victor is proud to have started the Young Actors' Theater workshops here in Strasbourg, and is happy to share his love of theater with a new generation of young people.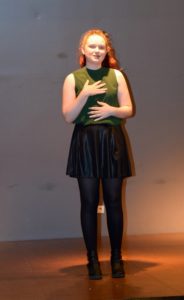 Workshop Calendar 2017-18
25 September - 20 October     4 weeks
22 Octoter - 5 November         Toussaint Holidays
6 November - 15 December     6 weeks
24 December - 7 January         Nöel Holidays
8 January - 23 February           7 weeks
25 February - 11 March            Hiver Holidays
12 March - 20 April                   6 weeks
22 April - 6 May                         Printemps Holidays
7 May - 22 June                         7 weeks