Our Current Production - Cole Porter's ANYTHING GOES
The great 1934 Broadway Musical!!!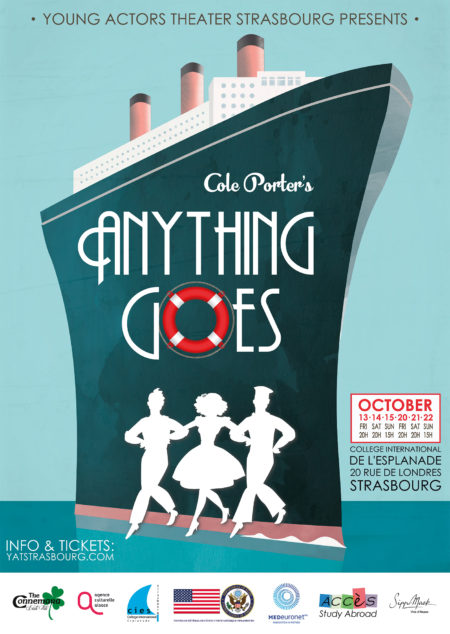 Register for YATS Theater Workshops NOW.
Young Actors Theater Strasbourg (YATS) is pleased to announce the 2017-18 theater workshops with classes beginning on 25 September 2017. YATS has re-designed the workshops to reflect the number of interested participants and their various levels of knowledge and experience. The workshops are designed to be progressive.
Click Below For Complete Workshop Information.
---
ANYTHING GOES

ALL PERFORMANCES ARE SOLD OUT.
ANYTHING GOES  is our next musical! This great Cole Porter musical from the 1930's comes to Young Actors Theater with 6 performances in October 2017. Packed with timeless classics like "I Get a Kick Out of You" and "It's De-lovely" and show-stoppers like "Anything Goes" and "Blow, Gabriel Blow," Anything Goes gives YATS' young actors lots of opportunities to show-off their talent and to have the audience tapping their toes.
Upcoming Events
20 October @ 20:00

-

22:00

21 October @ 20:00

-

22:00

22 October @ 15:00

-

17:00
Young Actors Theater Strasbourg (YATS) is grateful for support from many sources including our founding sponsors, businesses, partners and families, who make it possible to continue our theater programs for the young actors of the Strasbourg community.
We want to particularly recognize two who have provided generously over the past couple of years.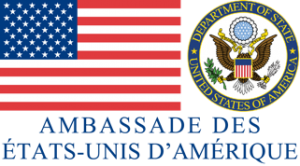 The Consul General of the United States of America began by supporting our production of Seussical Jr. in 2014 and continued with last year's hit production of Disney's Beauty and the Beast Jr. And we are fortunate to have them back on board this year for Fame Jr. We salute the strong support of the Consul General!

YATS's partnership with Collège International de l'Esplanade began in 2015. Esplanade is truly our home. All our rehearsals, performances, theater workshops and events take place at the Collège de l'Esplanade. They are an amazing partner whose support is indispensible to the success of YATS. Thank you for sharing your home with us!
Subscribe to our Mailing List